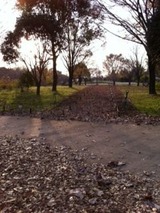 Children are born to "be helpful" is said to be born with a desire to come.
Proof of that cry at night for children's bad, "you come born, I had it so good. that you were born is for them, so it's a delight"
When I told so many times, attaches to sleep crying stopped abruptly.
The kids immediately get the feeling of his mother.
So, looks gorgeous , and looks at the rough treatment her mother when the child keep up with the restless, the child can see that the mothers do not have any doubt.
Can understand each other, and fell with changes to the.
But also many places.
The house in the house, the use of each facility differences Masu.
Have a sense that each is also different for each character and values.
Just because a family is, habits and the same or rather, not like that at all, yet born to their different characteristics, has a sensibility.
But then born, with a desire to help children
Work to play
And help out, I'll let you can not.
Can prevent it, life worth is equivalent to create an opportunity to lose.
Child, nothing can appear to be at first glance, life needed to everyday life , and caring family members, and communication and physical contact , if any, and their nature, their social role as well awareness and act as, in modern times has been said.